Impact Stories from the people who matter to us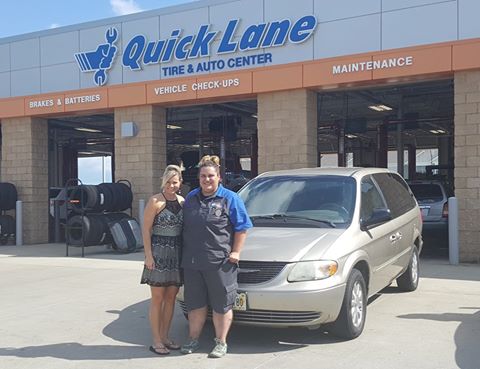 Deb is a single mom of 4 who works hard to provide for her family. Deb and her children volunteer with her church Christ's Place, and are very active within the church for 8 years now. Deb's oldest just graduated high school and is on her way to college. Her youngest is starting school here in a few weeks. Deb's van had multiple things needing repair and could not afford to fix them on her own or replace her van. Christ's Place told her about Because People Matter and how we help people just like her. Deb was able to bring her van in for inspection and today we completed the repairs! Attached is a picture with her technician Monica, Deb, and her freshly repaired van. Monica is the newest member of our service team and had no idea the repair she was doing was for a person in need and being paid for by Because People Matter. Surprise Monica-picture time!
Deb expressed her deep appreciation for Because People Matter, our service team, and Anderson Auto Group.
Thank you!! You all make these moments possible!
---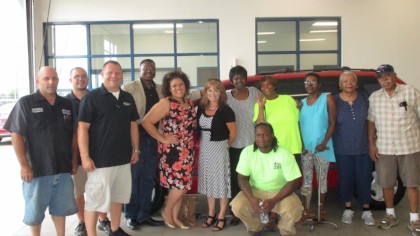 It is with great pleasure that I recommend Helen Annette "Mother" Ginn for the BPM Donation. Helen has been a true light to our community! She has baby sat and helped raised nearly 30 kids. She speaks life and is a very strong role model to families near and far! Because she has such a warm heart and turns no one away, the community has nick named her "Mother". Though Mother has poured into our community, she has lived impoverished in a home with a leaking roof, has had multiple health challenges, and has not had a car for about 5 years! Despite her hardships she still has been faithful to God by being a member of Word of Faith Church for over 11 years and bringing others to him. She has been faithful to her community by showing them tender loving care, and we would love to see her finally receive what she deserves.

God be with you in His service!
---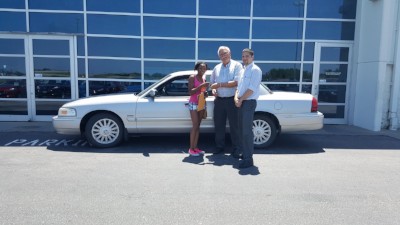 Crystal is a mom of 3 who applied for assistance in repairing her 93 Grand Marquis. Crystal has a steady job that requires her to travel from assignment to assignment, transportation is critical in her maintaining her employment. Her employment is critical in her maintaining her residence. With three year old twins and one in school, along with her traveling employment and this heat, Crystal was worried to say the least. Upon inspection of her car, not only was it beyond worth repairing, it was completely unsafe. Her brake lines were almost entirely corroded and her exhaust was exiting under her rear seat-where the children ride. SCARY! Crystal feels incredibly blessed and thankful for not only our repair donations, but to replace her car entirely-she was floored! Crystal is donating her very broken car to us tomorrow as well.
---
For more Impact Stories, visit our Facebook page.